Big ideas for your classroom. Big opportunities for your students.
Educators who participate in the NRF Foundation Student Program will hear from visionary speakers on a variety of topics, gain insider perspectives and get full access to Retail's Big Show. Expose more students to a range of career paths when you take what you learned back to your classroom.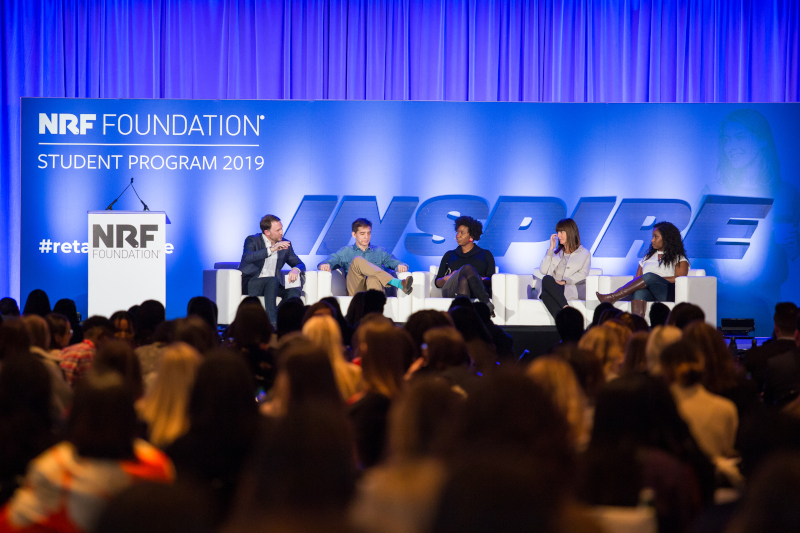 See what other educators are saying
Tips to prepare your students for the
weekend of a lifetime:
Review the list of employers who will be at the career fair and create a plan to connect your students with the companies they want to meet
Encourage students to upload their resume before attending the event so retail recruiters can contact them ahead of the event
Have students apply for NRF Foundation scholarships worth thousands of dollars in tuition and travel funds
Interested in learning about University Membership?
NRF University Memberships offer a variety of benefits, including discounts and complimentary passes to events, the opportunity to connect with other faculty and the chance for students from your school to compete for thousands of dollars in tuition scholarships and travel awards.