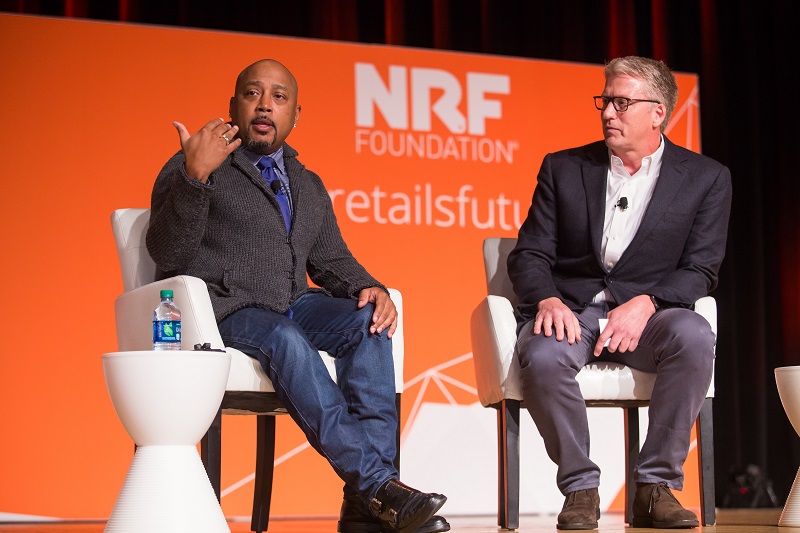 Build your career in
every facet of retail
The NRF Foundation Student Program in New York City is your once-in-a-lifetime opportunity to hear from over 100 retail leaders and learn how you can make an impact with a career in retail. See how a career in retail puts you on the front lines solving complex business problems for some of the most exciting and innovative brands in the world.
There's something career centers
aren't telling you.
Get real-world career advice directly from leading executives and rock star young professionals! Retail has the power to spark impressive change, and the reach to build extraordinary careers in:
Marketing and Strategy
With the customer always changing, retailers have to think outside of the box
Supply Chain and Fulfillment
Move your career at the speed of now. See how a supply chain career in the retail industry can put you on the front lines, solving complex problems
Technology and Innovation
Tech companies aren't the only ones with great tech careers – retail giants are tech giants
Entrepreneurship
Brick-and-mortar or online? Either way, starting a new business is hard work, but it's worth it
Data and Analytics
44% of people who work in retail don't work in sales. What does this data tell you? Learn how retailers turn data into dollars, use analytics to make big decisions
Merchandising and Buying
There's more to shopping than you think. That's why retailers hire top talent to help them keep up with the ever-changing customer